Description of Trips
9. Črna gora above Mojstrana.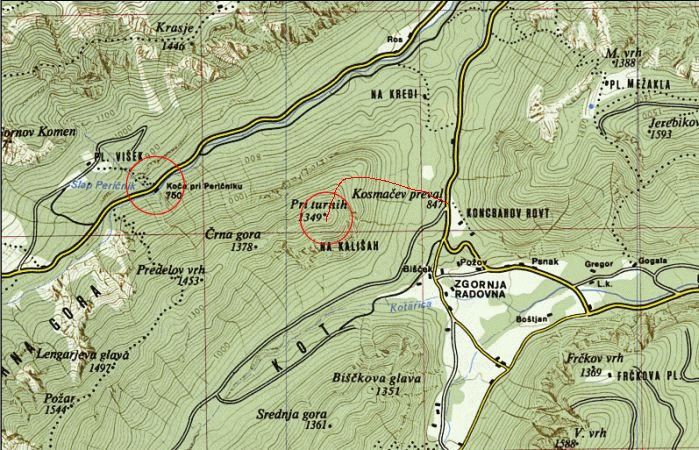 The trip to Črna gora (1350 m sea level) is not complicated regarding the orientation. We shall take the road from Mojstrana leading to Radovna up to Kosmačev preval. Here is a little parking and from now we shall go by foot. The path is nicely marked with the stone men.
In one hour we are at the top. Here we shall find a little refugee -the work of uknown enthusiast from Mojstrana. From the top we have the beautiful sight of Julian Alps and deep bellow we see the waterfall Peričnik.

After the good rest we shall go down and my proposition is to pay a visit to waterfall Peričnik.



The trip is suitable for hikers with the good condition and it lasts about 2,5 hours incl. rests. The relative altitude is abt. 500 m. The arriving to the initial place should be with car. Parking is not problematic. The trip is not suitable for children below 10 years.